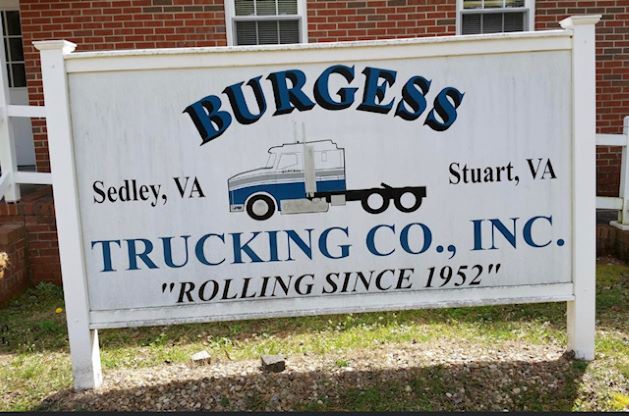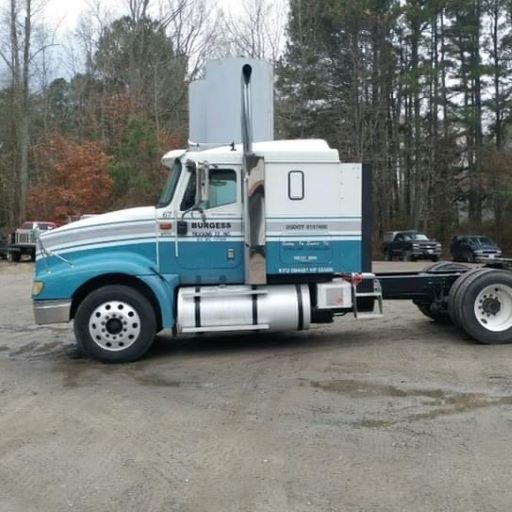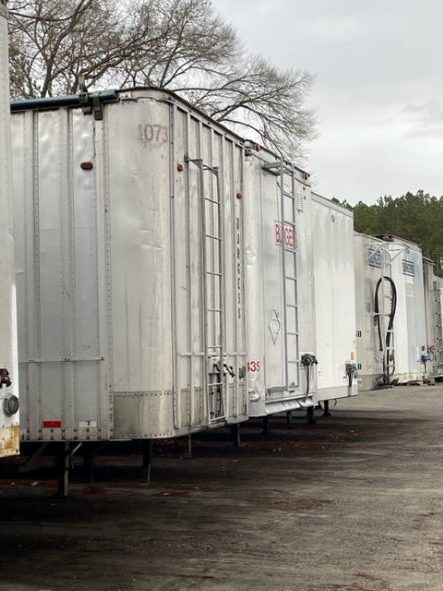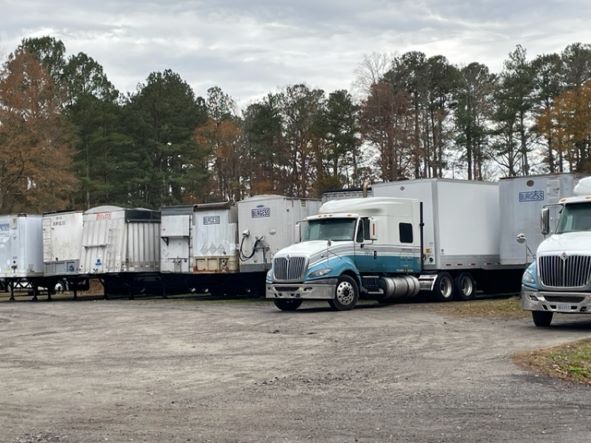 Thanks for stopping by and checking out our Business of the Week, a partnership between Real Country 101.7 and Franklin-Southampton Economic Development, celebrating the variety of locally owned and operated business  in the Franklin-Southampton County community.  We invite you to explore this page to learn more about our featured business. And don't forget to check back here each Monday to discover a new Business of the Week!
This week we are proud to present Burgess Trucking, located in Courtland,  and owned and operated by Earl Burgess.  We invited Earl and his Granddaughter, Erin McClelland, to come by and chat with all us about their 3rd generation business.  Here is a part of their interview:
Q: Where are you located:
A: Governor Darden Road in Courtland. You can reach us by phone at  757-653-9461. We also have another terminal in Stuart, Virginia.
Q: Tell us about Burgess Trucking

A: We started out in 1952 with one truck and today we operate with a fleet of 35 trucks. We are a short haul trucking business, but at one time were running up t0 a 300-350 mile radius. Today, we focus mostly on short hauls, which means our drivers are able to home with their families each night.

Q: What do you haul?
A: Right now, we are doing a lot of work hauling peanuts for Birdsong Peanuts in Suffolk. We pick up peanuts from one of their warehouses and then deliver to their mill in Suffolk. That's our biggest haul right now, but we also deliver lumber.  We actually have another terminal in Stuart, VA run by a family member, which hauls a lot of granite, other types of rock and building materials.
Q: How does an independent trucking company stay competitive today?
A: Service to our customers is key and that means doing what you say you are going to do. 
Q: How has the trucking industry changed over the years?
A: The Department of Transportation is probably one of the biggest. There are just so much more regulations and oversight. Some good, some not so good.
Q: What were you doing before this?
A: Earl. I was farming for a brief time with my Dad, but I pretty much have been doing this my whole life. I was interested in trucks from a very early age.
A: Erin. I actually was in the hospitality industry right after graduating from Longwood University, and also worked for a time in corporate accounting. I wanted to move back home to be near family and luckily there was an opening in the family business. It's fun working with my Grandfather, my mom, uncles and cousins every day!
Q: What makes owning a business in Franklin so rewarding and why did you decide here?
A: Erin. We enjoying working with other multi-generational businesses. Many times they went to school with my mom, or Pops or another family member.
Q: If you weren't running your own business, what would you be doing?
A: Earl: I would probably be farming.
Erin. I would love to stay at home and raise my children. If that wasn't an option, I would probably return to the corporate accounting world. 
Click this link so you can listen to the full length audio interview with Earl and Erin, and learn more about Burgess Trucking – https://soundcloud.com/user-836984749-554814342/biz-of-week-burgess-trucking-air-date-12-5-2022