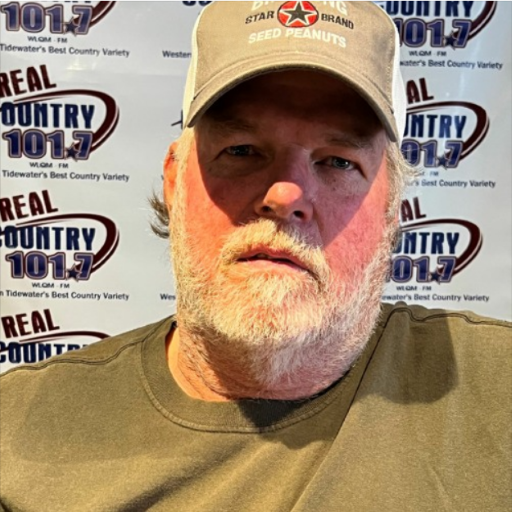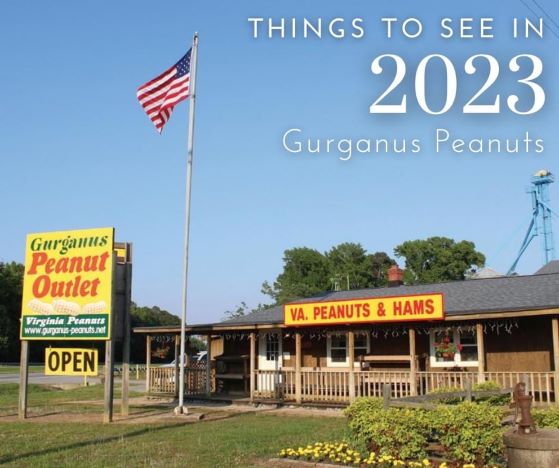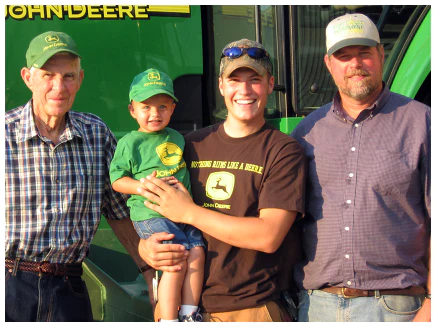 Thank you for stopping by and checking out our Business of the Week, a partnership between Real Country 101.7 and Franklin-Southampton Economic Development, celebrating the wide variety and hardworking "locally" owned and operated business  in the Franklin-Southampton community.  Our locally owned business  are the backbone of our community; giving tirelessly of their time and talents. We invite you to explore this page to learn more about our featured business and check back here each Monday to discover a new Business of the Week!
We wrap up our celebration of National Peanut Month and our month long series focusing on peanut businesses serving the Franklin-Southampton community.  This week we are excited for you to get to know Gurganus Peanut Outlet. Since 1951, the Gurganus Family has been farming quality Virginia peanuts in Southampton County, the largest peanut-producing county in the state of Virginia.  We had the opportunity to visit with Ricky Gurganus and learn a bit about the history of Gurganus Peanut Outlet. Here is a portion of that interview:
Q: First, tell folks where they can find you.

A:  Our retail shop is located on Route 58 at Rawlings Road in Capron.  You can shop our delicious varieties online at https://gurganuspeanuts.com
Store Hours: (closed February – April)
Sunday: 1 pm- 5:30 pm
Monday: 10 am – 5:30 pm
Tuesday: 10 am – 5:30 pm
Wednesday: 10 am – 5:30 pm
Thursday: 10 am – 5:30 pm
Friday: 10 am – 5:30 pm
Saturday: 10am – 5:30pm
Q: How did Gurganus Peanut Outlet get started?

In 1990, we purchased a peanut buying station to buy area farmers' peanuts. Then in 1991, we opened Gurganus Peanut Outlet, incorporated to sell our farm fresh, family grown Virginia peanuts retail. Sixteen years and three expansions later, we now offer a wide variety of cooked and raw peanut products, Village Candles, Virginia Hams and bacon, and an assortment of homemade crafts.

Q: You're located on busy Route 58. You must have a lot of out-of-state customers stopping by. What's the furthest state someone has visited from?
You're right. We have customer from all over. We've had folks stop by from as far away as Florida up to New Jersey. They usually have questions about how peanuts are grown. One person asked where were the peanut "trees"! They are also very interested in the farming side of our business, so we talk to them about how peanuts are grown and harvested – we show them the equipment used.
Q: Tell us about the various kinds of peanuts you sell:
Our best seller is the roasted and salted in the shell. We also sell shelled gourmet peanut, Redskins, Chocolate covered, Peanut Brittle, Double Dipped Peanut Brittle, Cajun and even raw peanuts. Very few places are offering raw peanuts any more.
Q: What do you sell besides peanuts?
We have a variety of produce like sweet corn and cantaloupe, pumpkins, cords. We also have country cured ham and slabs of bacon.
Q: Before the retail shop, Gurganus was and continues to be a peanut buying station. Tell us about that:
That's right. We've been running our peanut buying station since 1990. For folks who don't know what that is, farmers bring their harvested peanuts to us and we then weigh, clean, dry, inspect, grade and prepare the peanuts for storage and shelling. We act as the middleman to negotiate the eventual sale of a grower's peanuts to a buyer/sheller, such as Birdsong Peanuts in Suffolk. 
Q:What do you love about being a farmer, working for yourself  & running your own business?
That can be a double-edge sword at times. On the one hand, you don't have to answer to anybody – you don't have a boss. It's just yourself. But, you don't get away from it either like when you work for someone else. It take a lot hard work and long hours. I've been accused of being a workaholic. I enjoy farming because a desk job is not for me. I like working outside-watching the crops grow.
Q: If you weren't farming or running Gurganus Peanut Outlet, what would you be doing?
I'm not sure! I've been use to farming my whole life. That said, I did a little carpentry work when I was younger and I built my own house – did the plumbing and wiring, so I might be doing something with that. As the saying goes, I'm a jack of all trades but a master at none!
We invite you to listen to the entire interview with Ricky, so you can learn more about Gurganus Peanut Outlet by visiting this link: https://soundcloud.com/user-836984749-554814342/business-of-the-week-gurganus-peanuts